Although I'm not making to sell for myself anymore, I am involved in the most delicious shop in Morpeth, doing workshops and also making some mock ups for them. Those have then been passed onto people who make them up in bulk. Because the Christmas cushion and bunting workshops have already pretty much sold out, the shop owner has asked if I can make some up to sell.
Which means I have the pleasure of sewing, choosing fabrics etc, without the hassle of marketing, storing, displaying. Having done it in the past, it was no bother to sit down today and cost out the items. The immoveable part of the equation? My time. It's not the best rate; it's certainly better than minimum wage. Having agreed a selling price, the amount of retail markup and the consequent wholesale cost, it was then just a case of using different fabric price points in the calculations.. I now know exactly how much to spend on fabrics - no going over just because it's so gorgeous! It either comes in on, or under, budget, or it doesn't happen.
That probably sounds a little cold.....and it is. There's less of me in these makes so it's easier to make decisions. They won't be sold under my name, but the shop's. The pleasure of creating and sewing is all mine though.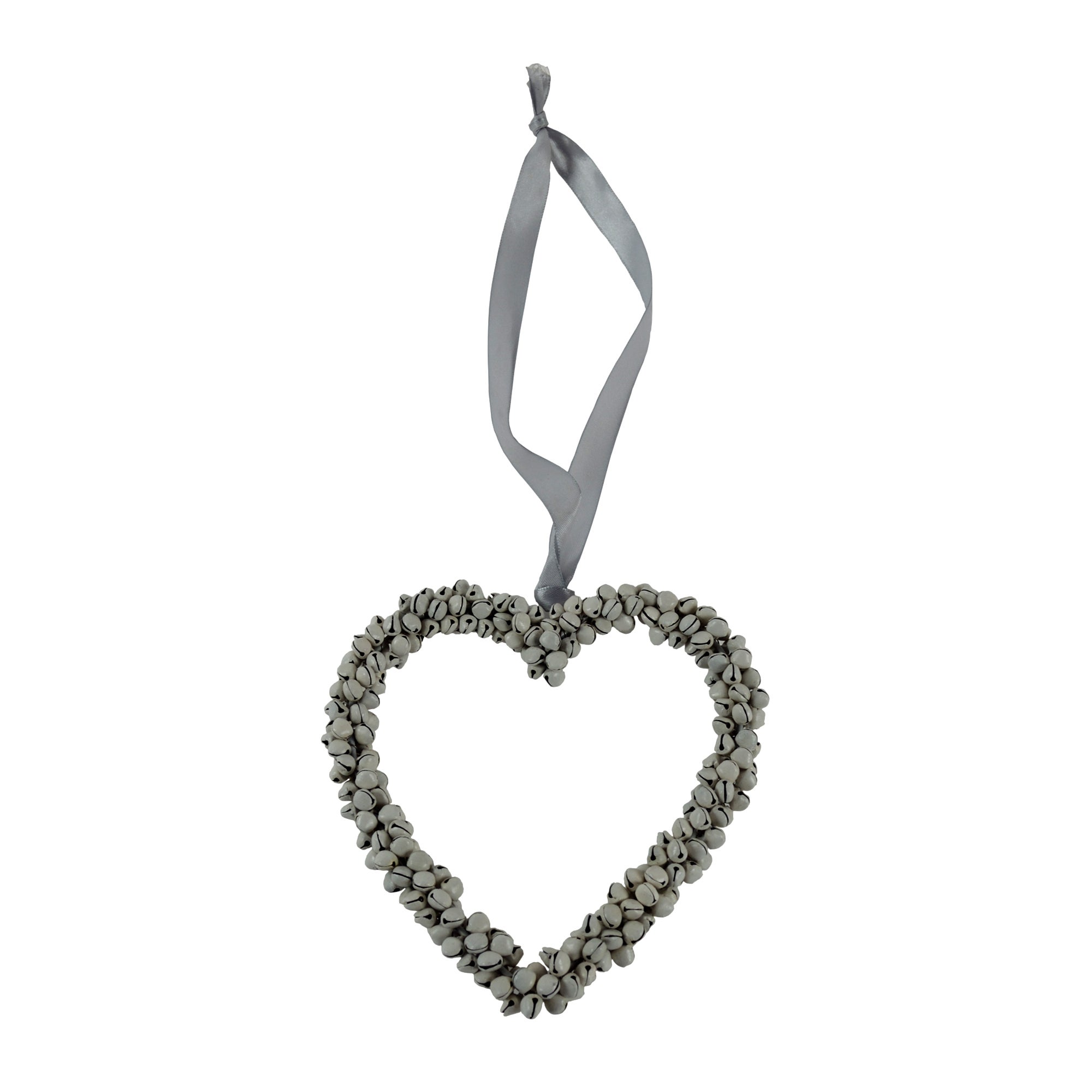 The thriftiness? The bunting is Jingle Bell bunting and I've been trying to source a reasonably priced supply of them. Those from Paperchase are sweet and I've used them before, but a little expensive when so many are needed. But when looking around Dunelm for cushion pads I spied the heart above - only mine is made up of silver bells. 150 tied on with fine wire for £3.99 rather than 72 for £4.50. Perfect.
P x